Plan Your Visit to
DeSales University
DeSales Has Many Ways for You to Explore Campus
Use the selection tools to customize your experience. Visit options will be filtered and displayed based on your selections.
Preparing for Your Visit
The best way to find out if DeSales is right for you is to experience our campus, meet students and faculty, and watch our programs in action. Plus, DeSales is located in the Lehigh Valley region — known for its beautiful landscapes, vibrant arts and culture scene, and a thriving business community. The campus is situated in a serene and spacious setting, providing a peaceful and conducive environment for learning.

The DeSales Difference
Student Centered
13:1
Student-to-Faculty Ratio
You'll be more than just a number at DeSales. Students get personalized attention from both professors and advisors.
Academically Strong
86%
Faculty with highest degree in their field
More importantly, our faculty are inspiring teachers who bring real-world insights — from successful careers in an array of industries — to the classroom.
Internships, Externships, and More
90.6%
Of Employers want to hire experienced applicants
We'll help you get that experience. Our Handshake system is where we post internships, jobs, and volunteer opportunities.
Career Focused
95%
Positive Success Rate After Graduation
We'll help you prepare for your future. Your time at DeSales will more than prepare you to walk off the graduation stage and into whatever's next.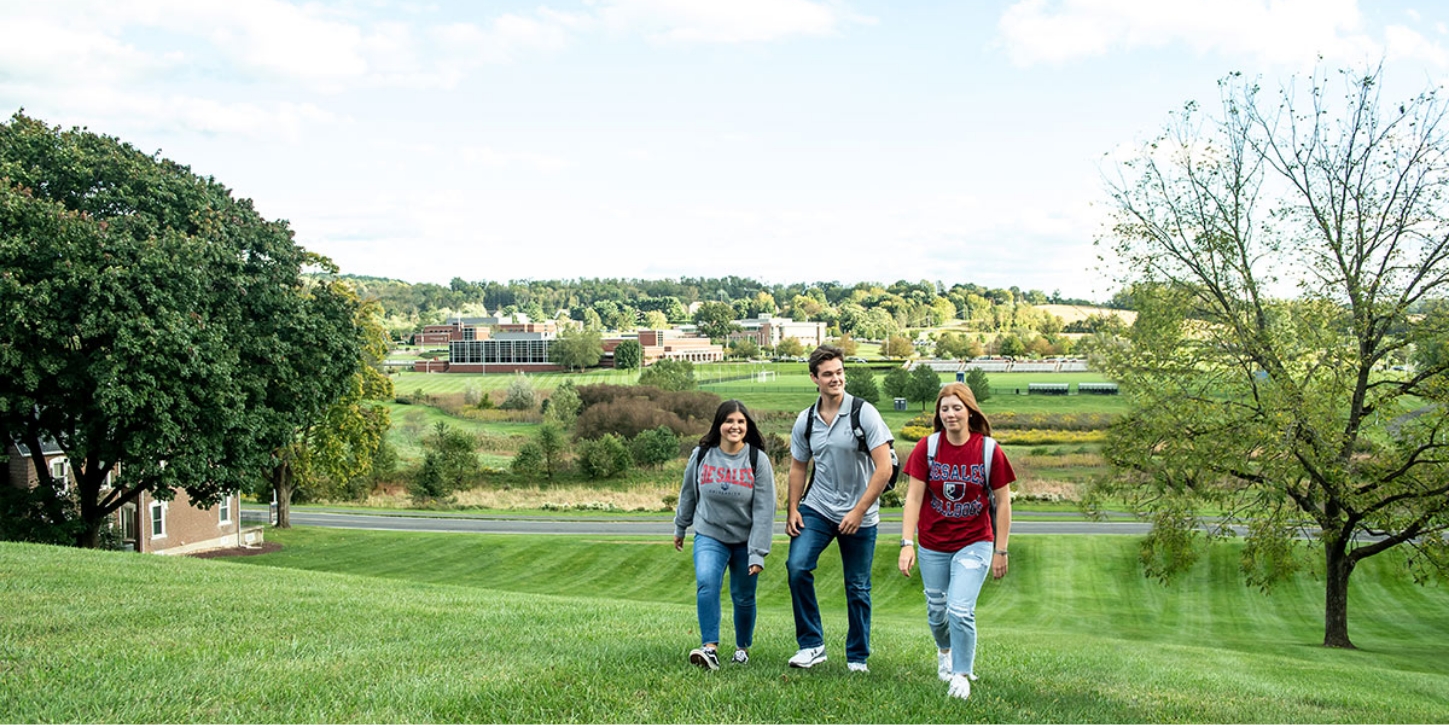 Top 3
Best Four-Year College/University
- Lehigh Valley Business
24,000+
Community Service Hours Each Year
#1
Best MBA Program
- Lehigh Valley Business
#285
National Universities
- U.S. News & World Report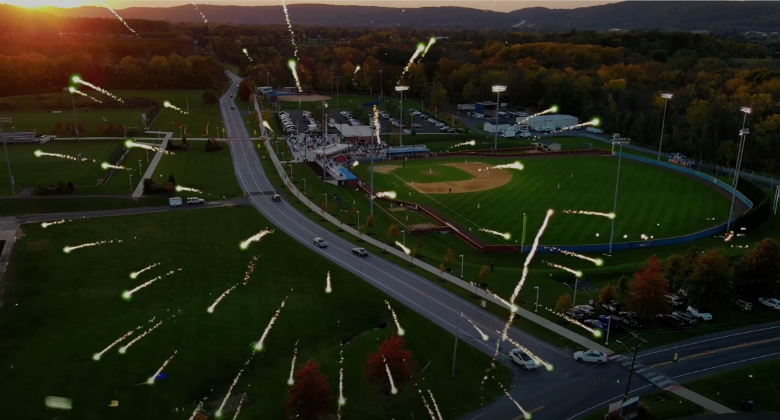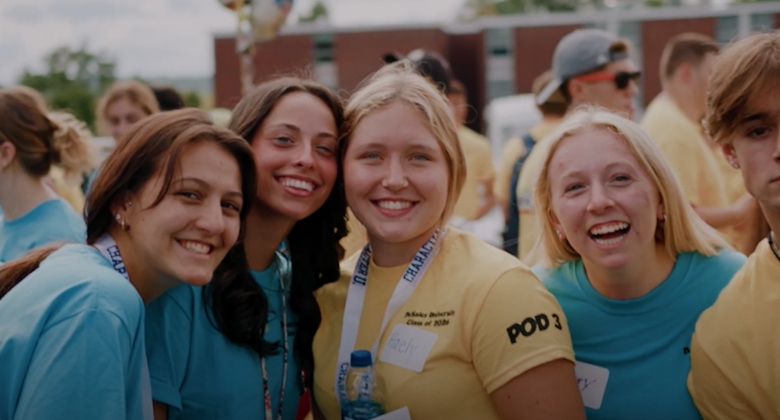 Learn with openness. Embrace every opportunity. Live with compassion.
Fund Your DeSales Education
DeSales University is dedicated to making higher education accessible and affordable through robust financial aid programs. From scholarships and grants to work-study opportunities and loans, DeSales strives to meet the financial needs of our students. We help you navigate the admission process and guide you in finding the best way to fund your DeSales education.
Harness the Power of Connection to Build Community and Create Opportunity
A DeSales University education is a transformative experience that combines industry-relevant majors, meaningful leadership opportunities, and academic excellence. With a commitment to personalized attention, experiential learning, and a supportive community, DeSales prepares students to excel in their chosen fields and make a positive impact in the world.
Warm. Welcoming. Active.
At DeSales University, student life is vibrant and enriching. From engaging clubs and organizations to dynamic campus events and activities, students find a supportive and inclusive community. With opportunities for personal growth, leadership development, and meaningful connections, DeSales fosters a well-rounded college experience that extends beyond the classroom.
Conveniently Located
Nestled in the picturesque Lehigh Valley of Pennsylvania, DeSales University is in an ideal location. Our serene campus offers a peaceful and scenic environment, while our proximity to the vibrant cities of Allentown, Bethlehem, and Easton provides ample opportunities for cultural experiences, internships, and career connections. Plus, w're even a short drive to Philadelphia and New York metro areas.
Questions? Contact 610-282-1100 for more information.